Stained Concrete & Epoxy Flooring
New Braunfels
Concrete is a popular flooring solution for both business and homeowners because of its modern appeal, long life, affordability, and easy maintenance. Whether you're repurposing a concrete slab, remodeling and need new concrete poured, or want to give your outdoor surfaces an upgrade, we're your New Braunfels concrete flooring specialist. We rely on customer relationships and pride ourselves on our hard work and glowing testimonials. At ATX Concrete Coatings & X-Treme Exteriors, we combine experience with quality materials and state-of-the-art equipment to install magnificent concrete and epoxy floors.
We can take just about any boring, gray concrete surface - like driveways, walkways, and old garage floor or a pool surround, and transform it into a completely new look with hundreds of textures and colors to choose from. Our pictures are just a small sample of the great work we do at competitive rates. All of our work is backed by unbeatable warranties and we offer free onsite measuring and estimates.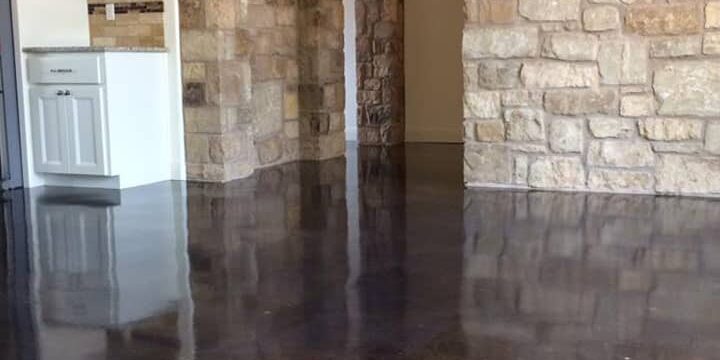 Patios & Driveways
Spruce up your dull, gray concrete with concrete staining and resurfacing for patios, driveways, pool decks and more.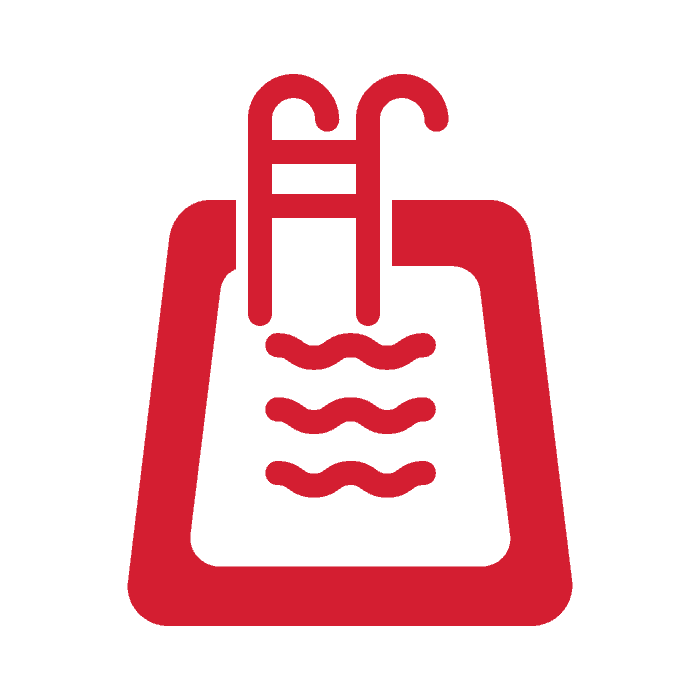 Pool Decks & Surrounds
Professional Pool Deck Coatings or concrete resurfacing to make any pool look amazing -- new or old.
Concrete Services
& Solutions
Concrete has been relied on as the ideal material for flooring and its use is centuries old. However, the days when concrete floors were dull and grey are long gone thanks to modern technology and equipment that can drastically increase the functionality and appearance of concrete. We can help you install concrete flooring in your homes, offices, warehouses, garages, driveways, patios and decks among other places. Our experienced technicians work with each client independently to ensure all the important details are covered and delivered.
Concrete polishing is an intricate process that involves using diamond-coated pads to grind off imperfections and unwanted roughness from concrete floors to a desired level of shine. Polished concrete adds a gleam to concrete floors and can quickly improve the beauty of old, worn floors. We offer concrete polishing to bring life back into your old floors and restore their old glory or for new installation. We offer three main options for polishing including cream, salt & pepper and aggregate polishing all intended to produce high-end glossy floors that are smooth and reflective.
Stained concrete has become increasingly popular in recent years and most clients we work with in New Braunfels request staining. There are two main staining options: acid-stained and water-based stained concrete. Both techniques result in permanent stains that add various desirable properties to the final flooring. Concrete staining improves durability and aesthetic appeal of both indoor flooring and outdoor surfaces. Other benefits of stained concrete include energy efficiency, ease of cleaning, low maintenance and more customization.
Are you embarrassed of old tarnished or worn our concrete floors? At ATX Concrete Coatings & X-Treme Exteriors, we have a service designed just for that. We offer concrete resurfacing to help restore any worn out concrete for both interiors and exterior surfaces. You can choose stamped overlays or polymer layers to cover imperfections and add a new aesthetic layer that is both durable and functional. Resurfacing generally involves applying an extra layer to cover cracks and damages from normal wear and tear. Our experts will ensure your floor is as good as new.
BENEFITS OF CONCRETE FLOORS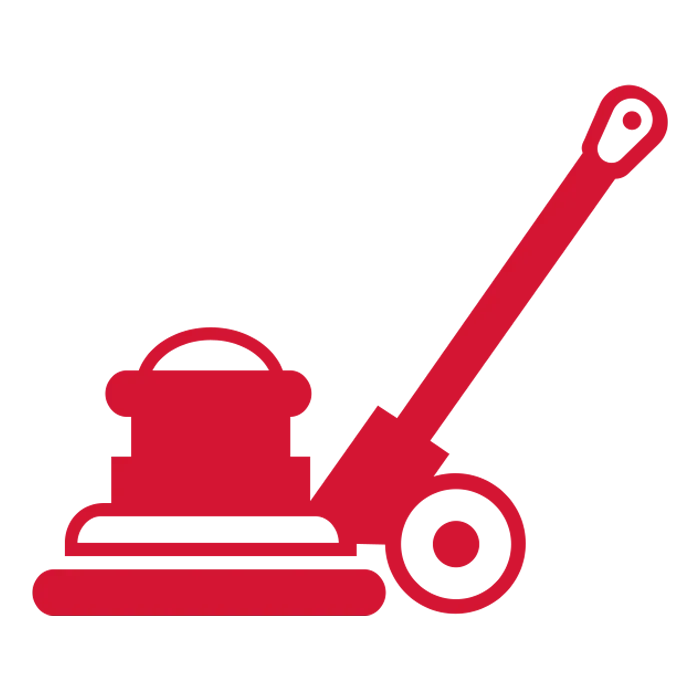 Epoxy Services
& Concrete Coatings
Epoxy is a layer of polymer that coats concrete with a durable, seamless finish. It simply provides the ideal resurfacing material for any floor. Epoxy is made using resin and a hardener that results in a tough, plastic-like finish that is both chemical and abrasion resistant. Other benefits of epoxy floors include ease of cleaning (stain resistant), safe (anti-slip), waterproof, durable and very attractive. We can help you install top quality epoxy floors that will meet all your needs whether residential or commercial. This type of flooring can be installed anywhere including retail entrances, medical facility floors, warehouses, garages, commercial outlets, and residential homes.
When handled by experts, epoxy garage floors provide several benefits that range from functionality to low maintenance and decorative appeal. Epoxy provides all the desirable properties required for a garage floor as it is resistant to staining, scratches and tire marks. It is also very resilient and can withstand the heavy foot and equipment traffic needed for commercial garage flooring or industrial facilities. Epoxy floors are also very easy to clean and can be customized to meet your garage needs. Take a look at our gallery of chip epoxy, flake epoxy, solid coatings, and decorative metallic epoxy.
BENEFITS OF EPOXY FLOORING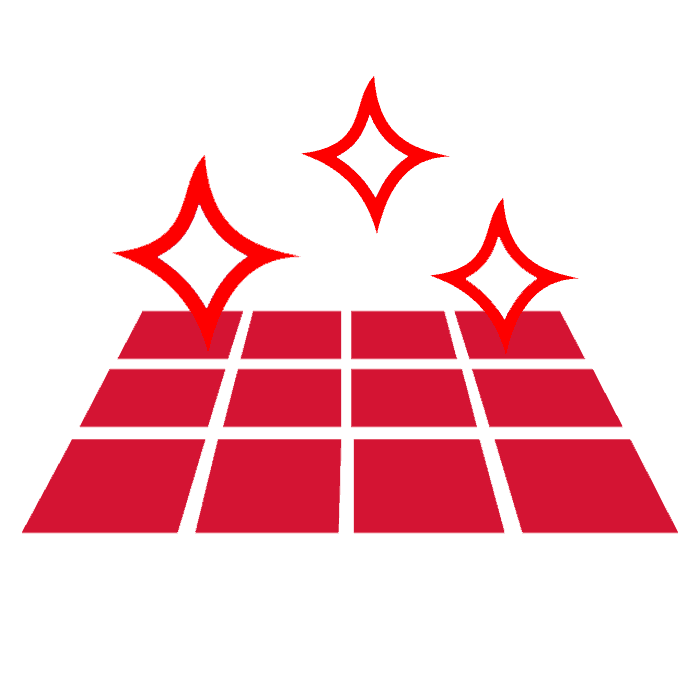 CONCRETE FLOORING & EPOXY
New Braunfels, San Marcos, Dripping Springs & Wimberly
We offer various pool deck coating options that are not only durable and attractive, but also safe and in compliance with the New Braunfels regulations. Most clients prefer Spray-Deck coating which offers a high quality textured coating that is durable (permanent) and very easy to clean. Spray-Deck pool decks are also anti-slip and heat resistant, protecting your feet from the Texas sun. We can help you install unique pool decks that will stand out in your neighborhood and also reduce cleaning and maintenance effort.
PATIO AND DRIVEWAY RESURFACING
Concrete resurfacing covers dull, grey or cracked concrete with an attractive decorative concrete solution. We pour a thin layer of fresh concrete over the top of your existing patio, driveway or sidewalk, then apply textures and stains to get a beautiful, unique finish. Stamped concrete in New Braunfels creates the effect of stonework, brick, pavers, or other custom textures. Our decorative concrete experts can resurface new or old concrete for a brand new look you're sure to love.
Why Choose Us?
Installing the best concrete flooring New Braunfels residents can be proud of takes more than just experience and right tools. We value our relationships with our neighbors and builders, making sure to customize each project based on the needs of each customer. Our goal has always been to install top quality concrete and epoxy floors that suit client requirements.
We have a passionate team dedicated to providing top quality services that will leave you with durable magnificent floors. We also offer professional recommendations, free estimates, and site visits. Our satisfaction comes from knowing we were able to deliver what the client envisioned and we heavily rely on the reputation of our business.
We can transform the look of your home or business at the fraction of the cost of wood flooring or tile flooring with many styles and colors of concrete staining - the possibilities are endless since each project is designed specifically for you! 
ATX Concrete Coatings
New Braunfels, TX 78132
(512) 844-1655
© 2018 ATX Concrete Coatings