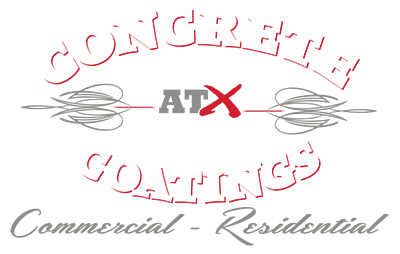 ×
CONCRETE RESURFACING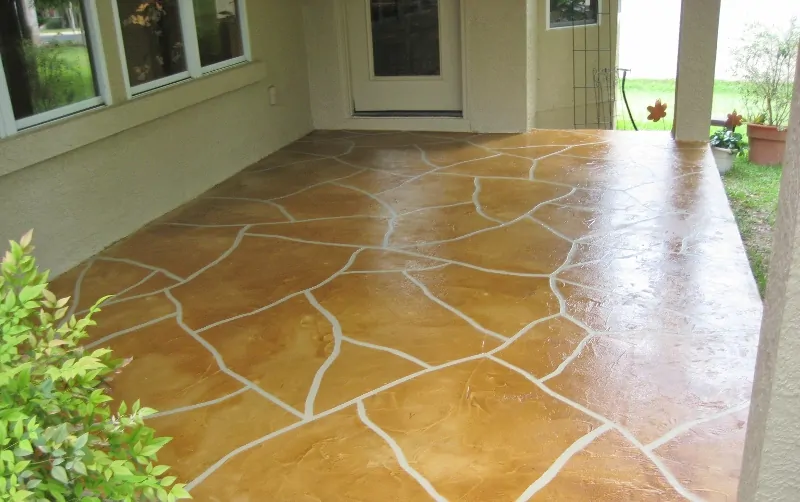 CONCRETE RESURFACING NEW BRAUNFELS
Resurfacing is a great way to renew the look of your old concrete floors without having to spend a fortune. At ATX Concrete Coatings & X-treme Exteriors, we strive to use the best quality materials and overlays that can help bring out the best look. Our concrete resurfacing options can also be customized to meet any nerds whether commercial, industrial or residential. Essentially, concrete resurfacing involves adding a new polymer or cement-based concrete overlay. The overlays can also be stained and stamped to improve functionality and overall aesthetic appeal.
Should I Consider Resurfacing?
Although concrete floors are known to be very durable, they will not last a lifetime in their original state. Driveways, sidewalks and patios eventually fade, crack, chip and wear out. When this happens, you have two main decisions to make:
Rip the old concrete apart for new installation and lose a lot of money in the process.

Consider resurfacing which can be done on a budget without compromising quality of the
final outcome.
What Can Be Resurfaced?
Concrete resurfacing can be done to any worn out floor including kitchen, bathroom, or living spaces, or outdoor surfaces including driveways, patios, sidewalks and garages. At ATX Concrete Coatings & X-treme Exteriors, we can help you conceal any cracks and imperfections appearing on your floors. Some of the best applications of concrete resurfacing include: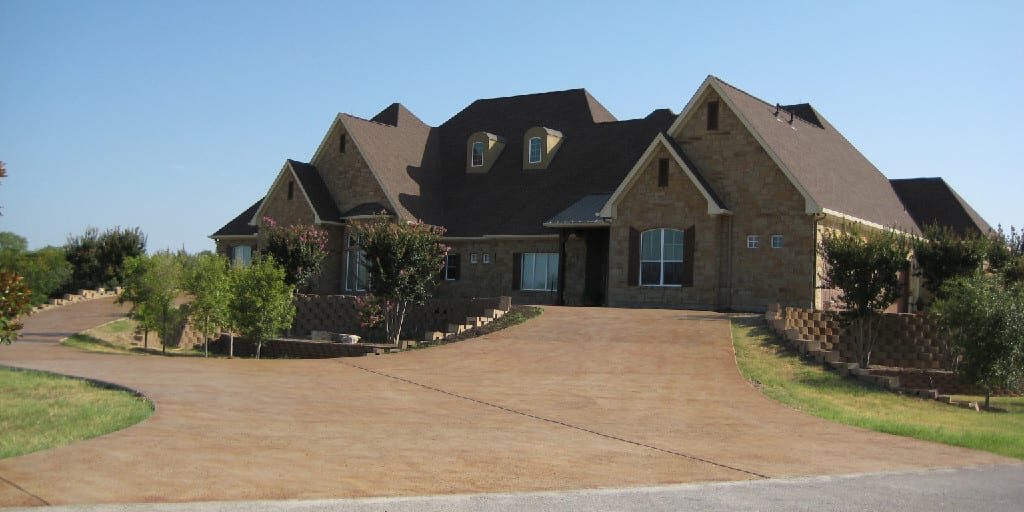 DRIVEWAYS, WALKWAYS AND PATIOS
Resurfacing your old driveways will quickly improve the look that welcomes guests to your home or retail. It also improves safety and there are many style options to personalize the look including decorative concrete stamping.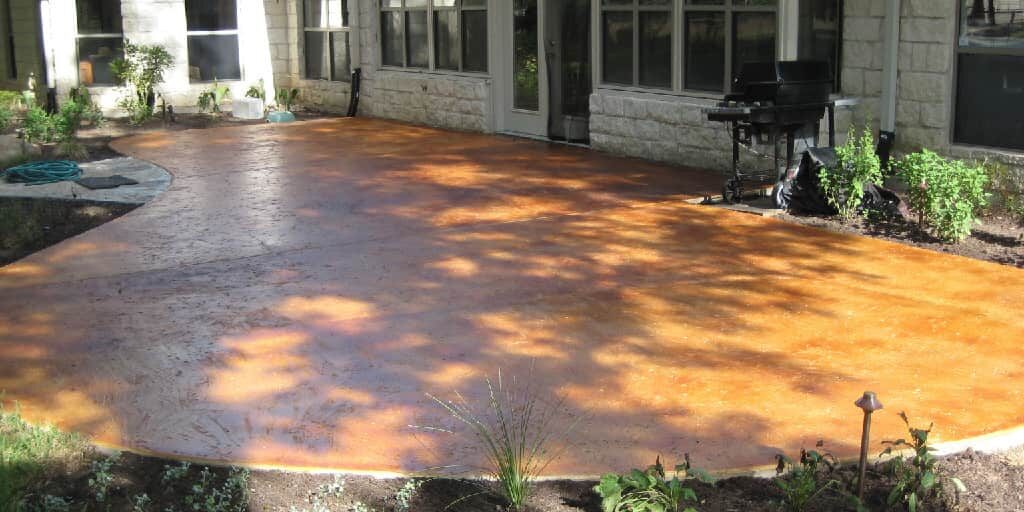 DECKS & PATIOS
Instead of spending thousands of dollars for a new upgrade, simply use micro-toppings and thin concrete overlays to cover tarnished discolored patios. The final outcome is both durable and attractive. What's more, there is no risk to your deck's functionality.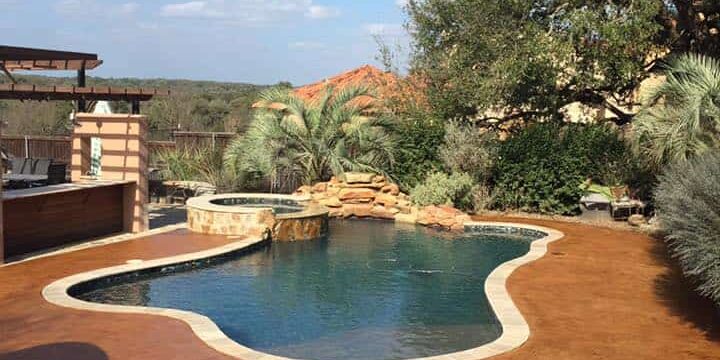 POOL DECKS
Add a new dimension to your pool by installing glamorous surfaces that resemble other natural materials like granite or natural river stones. There's no limit to the level of customization possible and you do not need to replace a deck to remodel your pool.
STAINED CONCRETE & EPOXY
Call Us: (512) 844-1655
New Braunfels, San Marcos, Dripping Springs & Wimberly
ATX Concrete Coatings & X-treme Exteriors has been installing residential and commercial concrete flooring solutions for 18 years. We're local experts, ready to help with your next project
GET A FREE QUOTE
CONCRETE RESURFACING. QUALITY CRAFTSMANSHIP TO TRANSFORM YOUR HOME.
Increased Durability
Adding a new layer of cement or polymer will increase the lifespan of your concrete surface. Resurfaced concrete usually last several years without calling for any major maintenance work. We can help you install new concrete overlays are resistant to daily wear and tear, mold attacks, tire burns and other damaging elements.
Increased Value
Resurfacing will increase the value of your property whether installed in commercial outlets or residential homes. Resurfacing will cover up cracks, worn our parts and imperfections, increases durability as well as aesthetic appeal. Concrete resurfacing may involve staining and stamping which add bonus properties like safety, energy efficiency and water resistance among others.
Style and Personalization
One great thing about concrete resurfacing is you have a wide range of options. Resurfacing comes with a variety of textures, finishes, colorants, patterns and surfaces all which can be customized to meet personal style and needs. When combined with staining and stamping, you can easily transform your concrete floors and establish any dynamics you want.
CONTRACTOR YOU CAN DEPEND ON
Are you looking for dependable concrete resurfacing and stamping in New Braunfels? ATX Concrete Coatings & X-treme Exteriors can help you install top quality concrete floors that align with your needs and envisioned outcome. Call us today for any inquiries, insights and more information regarding out concrete services.
CONCRETE FLOORING & EPOXY
New Braunfels, San Marcos, Dripping Springs & Wimberly
CONTACT US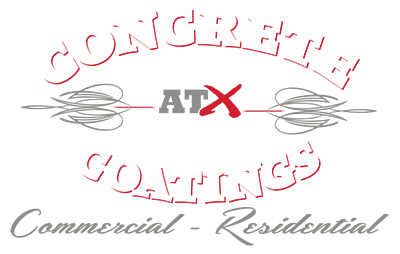 ATX Concrete Coatings
New Braunfels, TX 78132
(512) 844-1655
Call Us
(512) 844-1655
Email Us
jason@atxconcreteflooring.com
© 2018 ATX Concrete Coatings
Privacy Policy | Photo Credits | About