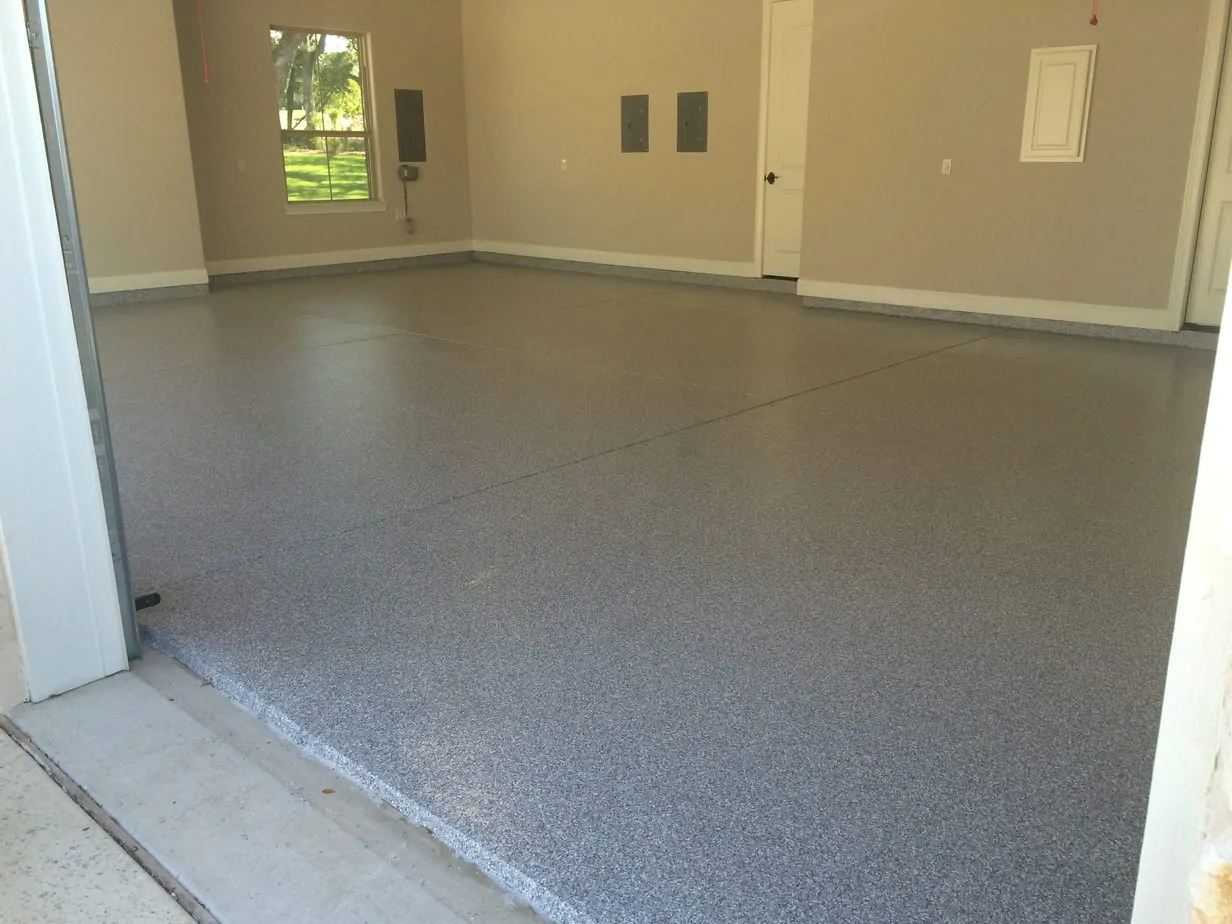 EPOXY GARAGE
NEW BRAUNFELS
Garage floors face some of the harshest conditions ranging from heavy foot and equipment traffic to oil spills, stains, tire marks, chipping and scratching among others. Cleaning and maintaining a garage floor can be overwhelming especially with standard concrete absorbing oils and stains. Fortunately, epoxy garage flooring can bring your garage back to life with attractive, durable flooring that withstands scrapes and spills.
BENEFITS OF
GARAGE EPOXY COATINGS
Epoxy flooring is both durable and easy to maintain. As the resin-hardener combination settles and hardens onto the surface it is installed, it becomes a seamless, non-porous, and impermeable surface. We can help you include more properties and features into your epoxy flooring. Whether you prefer textured finishes or simply need safe anti-slip garage flooring, epoxy can be customized to include all these in one bundle. Ultimately, epoxy garage floors can be said to be:
TYPES OF
EPOXY FOR GARAGES
Epoxy can be customized to fit the needs of any garage flooring whether commercial or residential. In New Braunfels, it outperforms any alternative garage coating available in the market. It also very durable and can withstand most of the wear/tear elements. We install various textures and designs for residential and commercial garages including:
INVEST IN YOUR PROPERTY
WITH EPOXY FLOORING
If you want a garage coating that will drastically improve the longevity of your concrete foundations and flooring, then epoxy is the way to go. It is also safe and requires little to no maintenance. Oils and stains can all be removed without using harsh cleaning agents as all you need to restore the brand new look of your epoxy flooring is soap and water, making epoxy an eco-friendly and sustainable flooring option.
YOUR LOCAL
EPOXY CONTRACTOR
If you're looking for a local expert epoxy contractor, we're glad you found us! At ATX Concrete Coating & X-treme Exteriors, we strive to provide garage flooring epoxy lovers can see outright value and beauty. Our services target commercial, industrial and residential garage floors. We use professional quality materials to produce durable epoxy surfaces that last. Contact our experienced team to get a free quote or have any questions answered. Installing epoxy flooring is what we do best in New Braunfels and San Antonio.
CONCRETE FLOORING & EPOXY
New Braunfels, San Marcos, Dripping Springs & Wimberly
ATX Concrete Coatings
New Braunfels, TX 78132
(512) 844-1655
© 2018 ATX Concrete Coatings