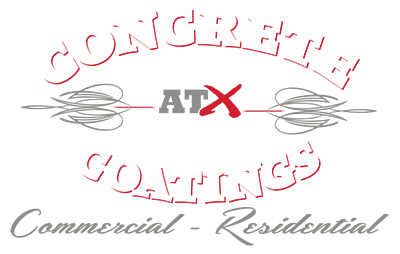 ×
POLISHED CONCRETE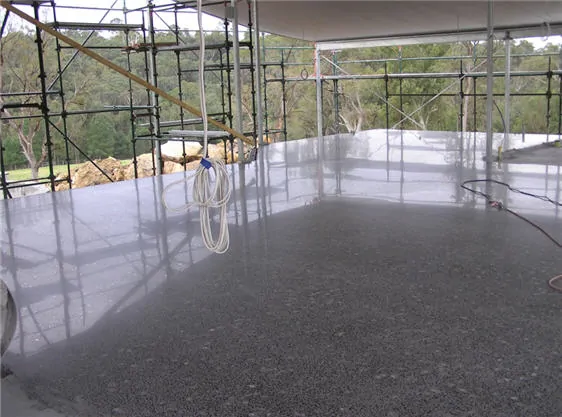 POLISHED CONCRETE NEW BRAUNFELS
Concrete polishing has a profound effect on the final quality of any concrete surface. We use diamond pads to polish concrete to a perfect shine, then add densifiers to the concrete to resist scratches, stains and abrasions. We have a variety of finishes and shine levels to meet your needs, from matte or high-gloss or aggregate finishes.At ATX Concrete Coatings & X-treme Exteriors, we are professionally install polished concrete New Braunfels residents can all feel proud to own in their homes, offices or retail outlets.
CONCRETE POLISHING OPTIONS
We understand that concrete polishing can be time consuming especially if you want to turn the coarse finish of cement binders into reflective glossiness. It generally involves using diamond grits and other special tools to sand and grind away blemishes from your rough-textured finish until it becomes smooth. Densifiers and sealers are also used to prevent damages and harden the surface. There can install many different types of polished concrete which range in gloss or shine and aesthetic textures.
Choose Your Style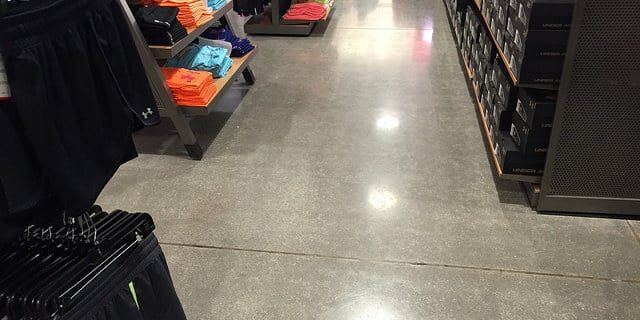 CREAM POLISH
For cream polished concrete surfaces, the diamond grit used results in a level of sheen between mate and glossy. Cream polished floors use standard concrete slabs to create a uniform surface that appears smooth and solid. Easy to clean and maintain, cream polish is great for businesses and homes alike. Cream polish can be easily stained or colored for more personalized effects.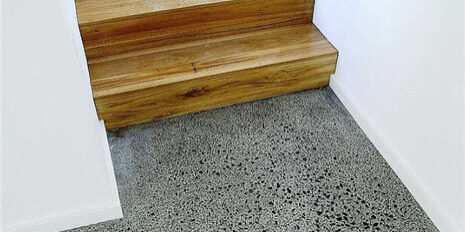 SALT & PEPPER POLISH
Cream polished concrete may have the smoothest sheen and consistency. However, it is the salt & pepper polish that most people install in both commercial retail outlets and residential. Salt & pepper is not quite as hard or time-consuming as cream as it requires less hours of the grit. You can also stain or color the concrete once you are done polishing. Just like cream, this polish is smooth although small cracks may be visible depending on your slab.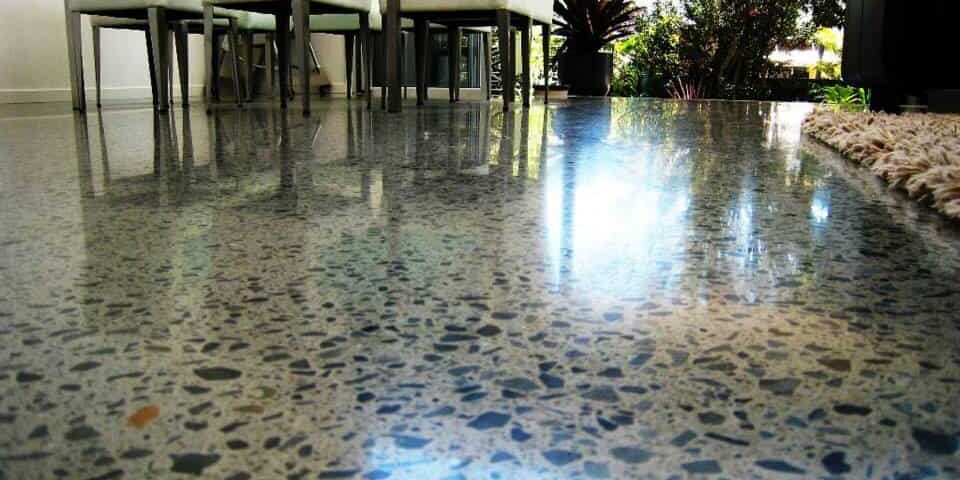 AGGREGATE POLISH
Aggregate is the third polished concrete New Braunfels residents can install and while it is a bit more rare, it still has a unique place in the market. Aggregate polishing requires expert concrete contractors and is the hardest to achieve. We lay a top level of aggregate over your slab, then smooth the aggregate for unique patterns. This makes aggregate polishing more expensive which explains why this is mostly used for commercial spaces.
Choose Your Gloss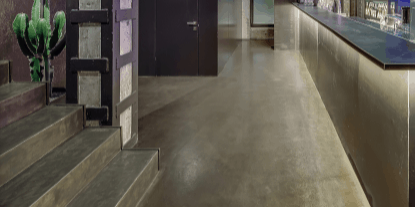 MATTE FINISH
Matte finishes have the least amount of shine. Less reflective, the matte finish has a more earthy effect. The finish is smooth, but does not have the mirrored shine of other options.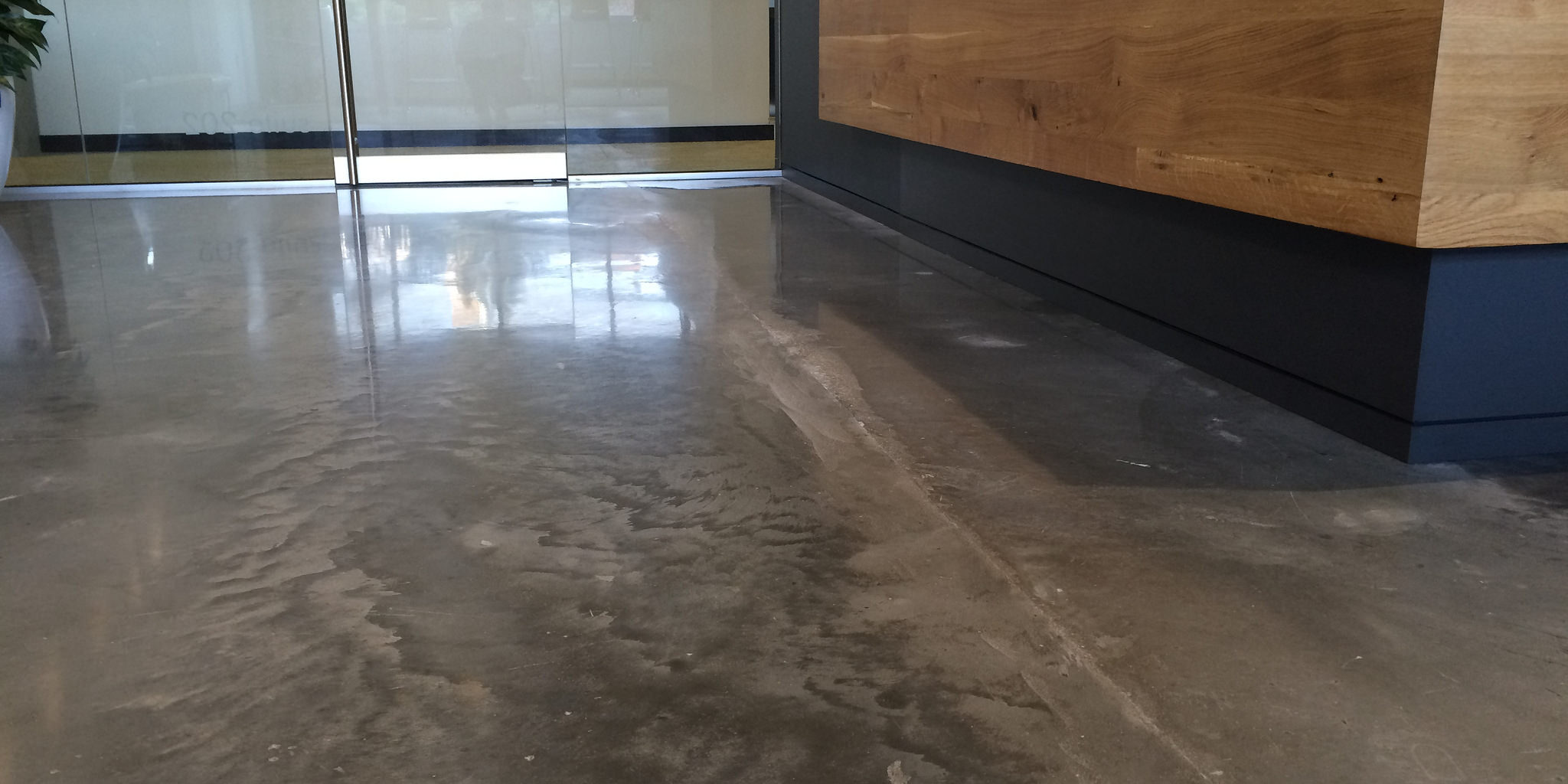 SEMI GLOSS
Semi-gloss finishes have medium shine and reflection. These floors will gleam with natural light, but do not have the mirror reflection of high gloss or the understated tones of matte finishes.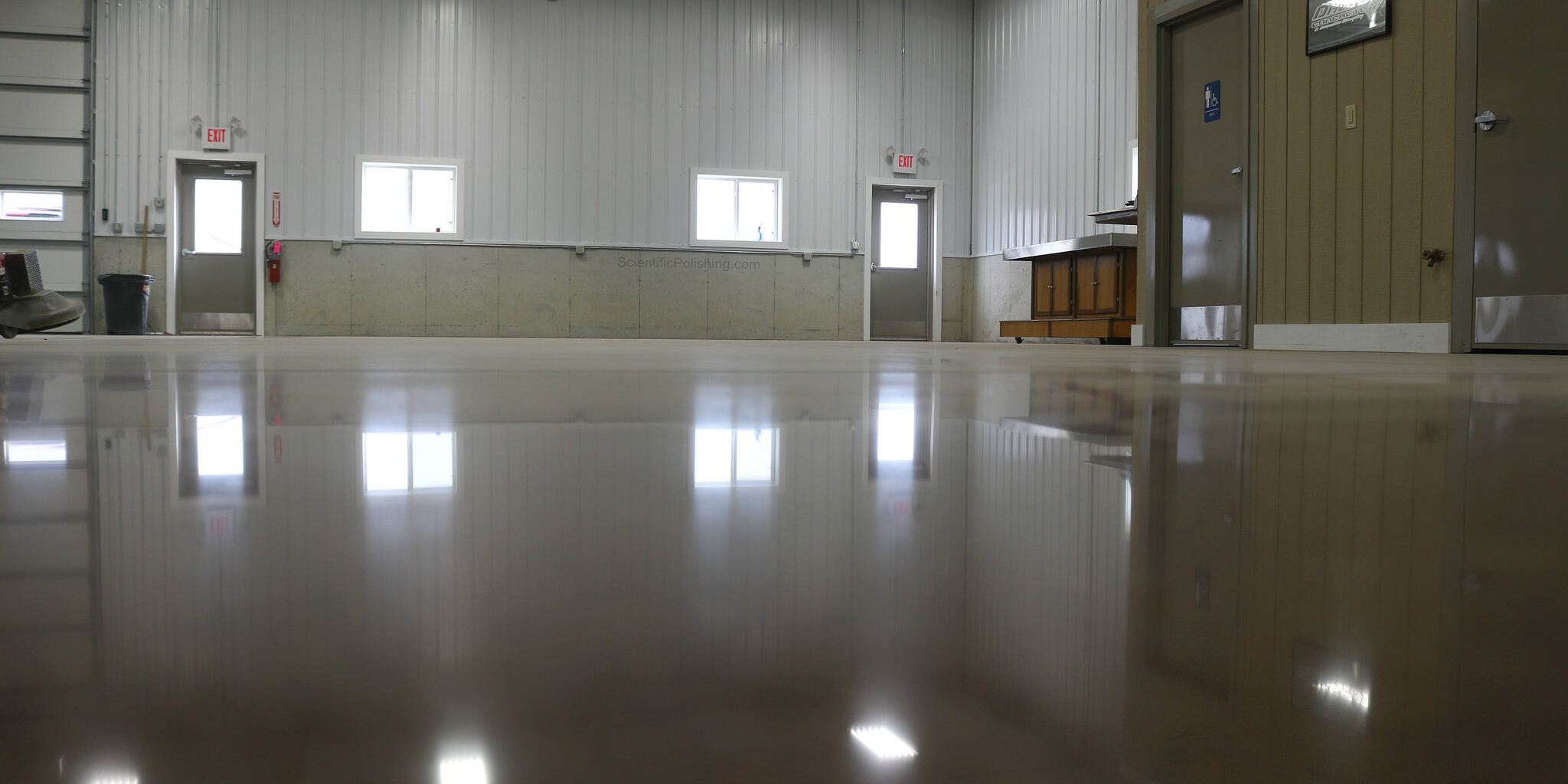 HIGH GLOSS
High Gloss polished concrete creates a mirror-like shine often seen in commercial spaces. This is the most reflective polishing option and takes the most time.
STAINED CONCRETE & EPOXY
Call Us: (512) 844-1655
New Braunfels, San Marcos, Dripping Springs & Wimberly
ATX Concrete Coatings & X-treme Exteriors has been installing residential and commercial concrete flooring solutions for 18 years. We're local experts, ready to help with your next project
GET A FREE QUOTE
CONCRETE FLOORS. QUALITY CRAFTSMANSHIP TO TRANSFORM YOUR HOME.
Easy Maintenance
Concrete floors are low maintenance. Easy to clean and care for.
Modern Design
Popular in homes and businesses alike, polished concrete comes in a variety of patterns and colors.
Versatile
Polished concrete is a great option for retail, offices, grocery stores and homes.
Affordable
Polished concrete is cheaper than carpet, tile or hardwood floors when comparing the lifetime maintenance & cost.
WHY CHOOSE POLISHED CONCRETE FLOORS?
Concrete floors already have several benefits over other alternatives, from low maintenance to customization and its long life. By polishing concrete, we add various characteristics and properties that will both improve functionality and aesthetic appeal. Smooth polished concrete is generally low cost to install and does not require much cleaning afterwards. When handled by experts, polished concrete floors can be installed in just about any indoor space. They can also be improved through adding texture, staining and engravings. ATX Concrete Coatings & X-treme Exteriors can help you with any inquiries and questions about polished concrete including residential, industrial and commercial options.
CONCRETE FLOORING & EPOXY
New Braunfels, San Marcos, Dripping Springs & Wimberly
CONTACT US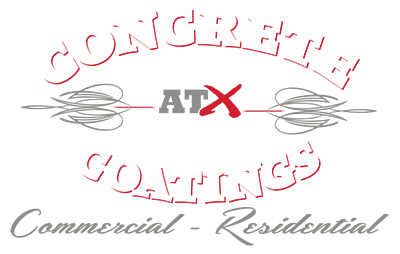 ATX Concrete Coatings
New Braunfels, TX 78132
(512) 844-1655
Call Us
(512) 844-1655
Email Us
jason@atxconcreteflooring.com
© 2018 ATX Concrete Coatings
Privacy Policy | Photo Credits | About