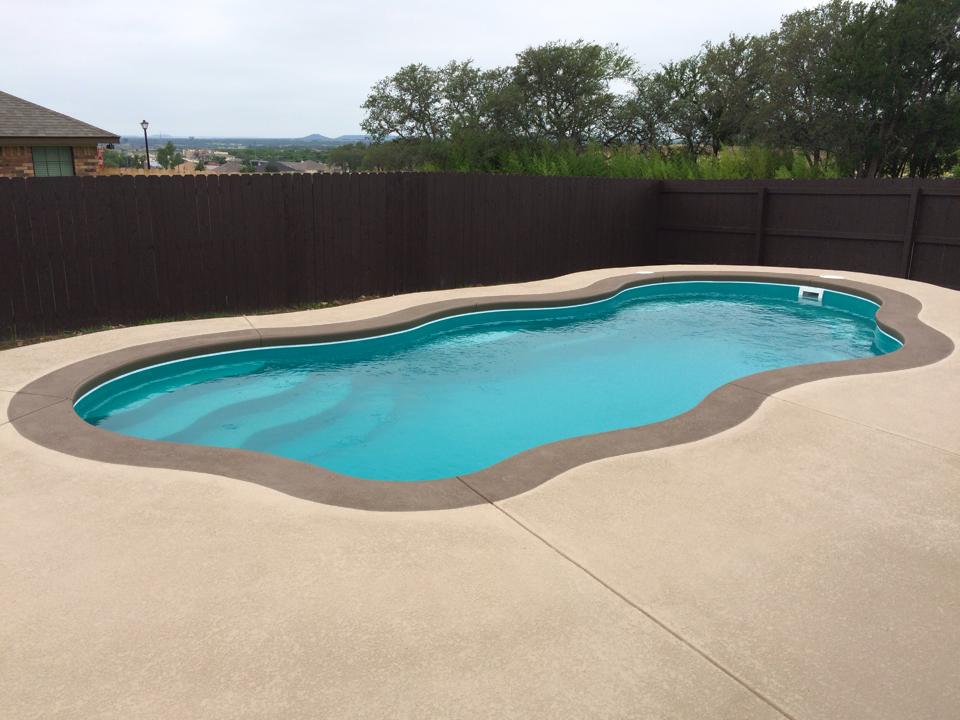 POOL DECK COATINGS
NEW BRAUNFELS
Are you in need of a durable, slip-resistant, waterproof pool deck that is also low maintenance and attractive? We have spray-deck textured overlays that make any pool in New Braunfels go from dull to magnificent. At ATX Concrete Coatings & X-Treme Exteriors, we specialize in professional concrete installation, using only the best materials for all our projects.
A great pool deck coating should include durability, aesthetic beauty, safety, and ease of cleaning/maintenance. To achieve this, it is necessary to work with expert contractors who can bring to life what you envisioned for your pool deck.
New vs. Old Pool Deck Coating
Whether you are installing a new pool deck or upgrading the look of an existing one, there are a lot of options available. The pool deck coating you choose will mainly depend on your unique needs. This is why we work independently with each client to ensure their goals are met. For new pool decks, we recommend the spray-deck textured overlays. This concrete flooring option comes with a lot of benefits. The two major benefits are:
Safety

Spray-deck pool coating results in a textured non-slip surface that is ideal for pool decks. Whether home or commercial, pool decks should meet a minimum safety standard that includes a slip-resistant surface to prevent accidents. It is also resistant to mold and mildew growth.

Durability

We install the most durable pool deck coatings on the market today. Spray-Deck lasts a minimum of 10 years, much longer when well maintained. When handled by experts, your pool deck can withstand just about anything coming its way including chemicals, cleaning agents and abrasion.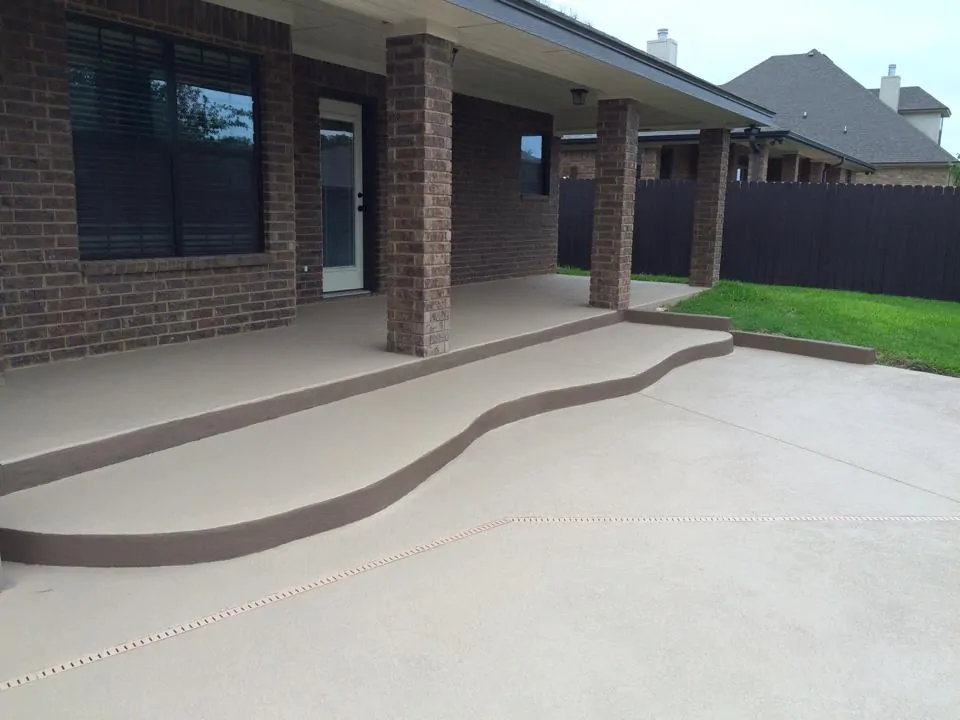 For old pool decks, resurfacing older concrete is often the most cost-effective option. Ripping an existing deck apart for new installation can be very expensive and may also interfere with the existing drainage supply system. With pool deck resurfacing, we add a fresh layer of concrete to fill in old cracks and damage then employ various techniques including polishing, stamping and staining to improve both quality and functionality.
We provide consultations to help you choose the right pool coating to suit your needs. With a variety of color palettes, textures and products available, it's hard to know the right coatings and techniques for your pool.
At ATX Concrete Coatings & X-Treme Exteriors, our goal is to install pool decks your family can enjoy for decades to come. We can help you install the best deck for your pool area without breaking the bank. Our decks will significantly reduce the cleaning and maintenance work required. They are also compliant with all the regulations and suitable for both residential and commercial applications.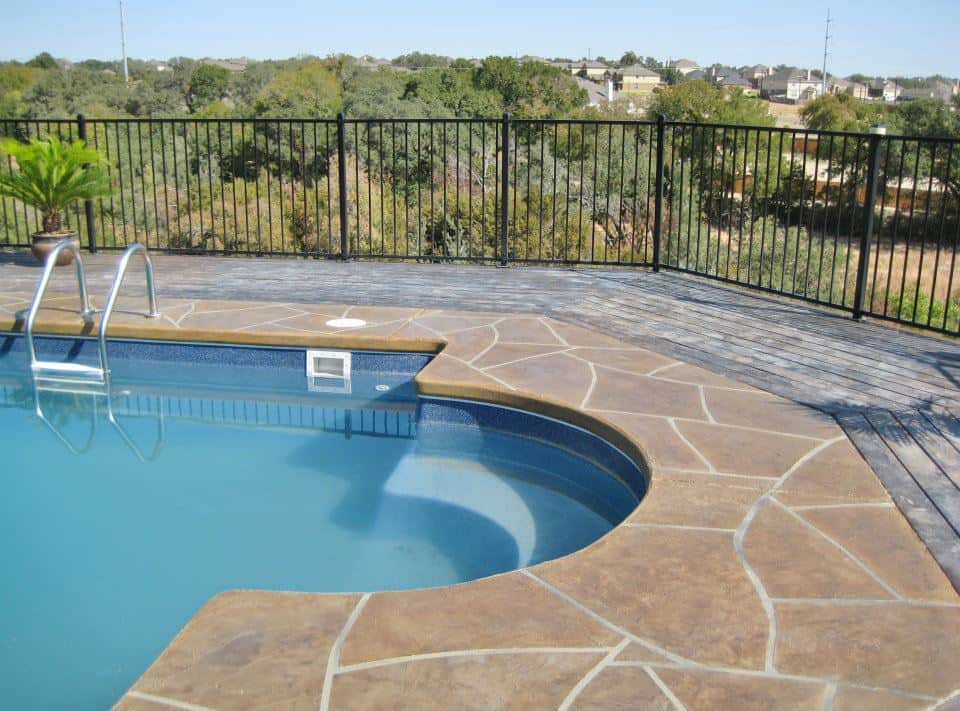 PROFESSIONAL POOL DECK
INSTALLATION
Whether you need pool deck resurfacing to renew the look of a tarnished worn out patio or are simply installing a new deck, ATX Concrete Coatings & X-Treme Exteriors will guide you through all the steps involved. Call us today for more information about pool deck coating and resurfacing options. We also offer other concrete services including stamping, staining, surface resurfacing and polishing.
CONCRETE FLOORING & EPOXY
New Braunfels, San Marcos, Dripping Springs & Wimberly
ATX Concrete Coatings
New Braunfels, TX 78132
(512) 844-1655
© 2018 ATX Concrete Coatings