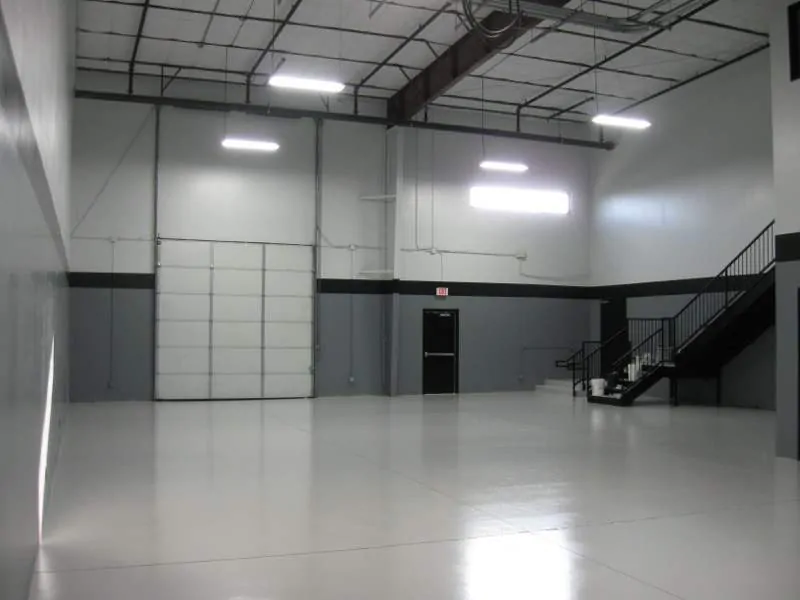 Epoxy offers superior quality compared to other surface refinishing options and can be installed on all kinds of concrete foundations and floors, making it perfect for commercial garages, warehouses, retail, medical facilities or residential apartments. 
At ATX Concrete Coatings & X-treme Exteriors, our aim is to help clients install durable, scratch resistant, anti-slip and easy to clean epoxy floors. We thrive to become your most reliable epoxy New Braunfels contractor and offer a wide range of options to suit your interior and/or exterior décor goals.
COMMON EPOXY
FLOORING APPLICATIONS
Epoxy is a resin that hardens to form a seamless, resilient, plastic-like finish. It is one of the best options when looking for floor resurfacing that require safety, durability, aesthetic appeal and resistance to chemicals and abrasion. One great property about epoxy flooring is the level of customization possible. It can be molded and designed to meet any business needs. The popular commercial applications for epoxy in New Braunfels includes: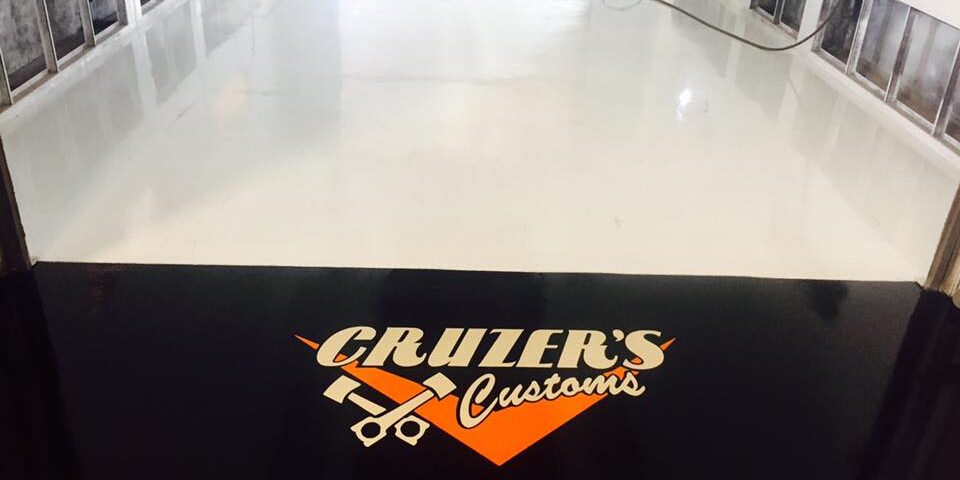 Cleaning and maintaining commercial garage floors can be overwhelming, especially since they are high traffic areas prone to dirt, stains wear and heavy machinery. Installing epoxy on your garage floors can help trim down your effort as it provides a tough slip-resistant surface that is both decorative and easy to clean. Epoxy is also wax-free so you can make it sparkle with only soap and water.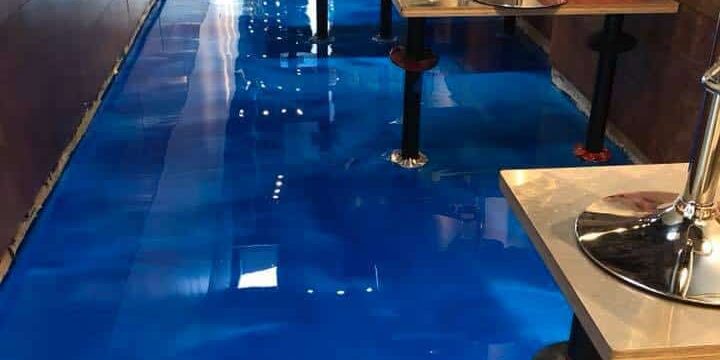 RESTAURANT AND
FOOD INDUSTRY
The hospitality sector, particularly food industry calls, for high-quality standards set for safety, hygiene, and food handling. Epoxy is dynamic, with practical options perfect for back-of-house or kitchens and gorgeous finishes for dining rooms and bars or clubs. Its anti-slip surface makes it safe, and cleaning procedures are effortless compared to other options. We install seamless flooring, making maintenance easy while adding decorative elements that will enliven your facilities.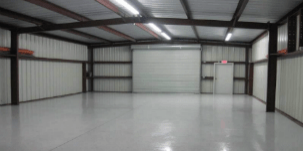 Epoxy provides an extra layer of protection ensures your concrete floor is no longer porous, slippery or water permeable. It also increases the lifespan of concrete floors making it perfect for the heavy foot and equipment traffic sustained by industrial floors. With health grade and industrial grade solutions, we can install flooring that is up to code and makes life easier for your business.
In addition to the three main areas, we can install epoxy in medical offices and facilities, retail outlets, airport hangars, and warehouses among other places. ATX Concrete Coatings & X-treme Exteriors specializes in concrete coatings and resurfacing, making us your local epoxy experts. We walk you through the entire process, providing free estimates and consultations.  
Looking for a reliable epoxy contractor that can install exactly what you had in mind? Or maybe you need a professionals opinion to help select the best flooring to suit your needs? It all begins with finding an experienced contractor with the professionalism to deliver on their word. We are licensed and bonded, providing fast-curing flooring to help you settle back into business as usual as soon as possible.
Whether you have a new property and choose to install epoxy or simply need a quick remodel, our commercial epoxy flooring services will be customized to your unique needs. You can give us a call today for any inquiries about commercial epoxy New Braunfels epoxy flooring
CONCRETE FLOORING & EPOXY
New Braunfels, San Marcos, Dripping Springs & Wimberly
ATX Concrete Coatings
New Braunfels, TX 78132
(512) 844-1655
© 2018 ATX Concrete Coatings